Meet the Qlicket Megaphone™
The most all-inclusive, interactive, customizable solution ever to hit the front line. It's the primary way we take the temperature of your workforce. Throw out the pencil and paper and forget about the cork board; this is an all-in-one, two-way communication solution.
Employees look here first when they want to engage, while decision makers get the picture in real time on a corporate, regional, facility, or shift level.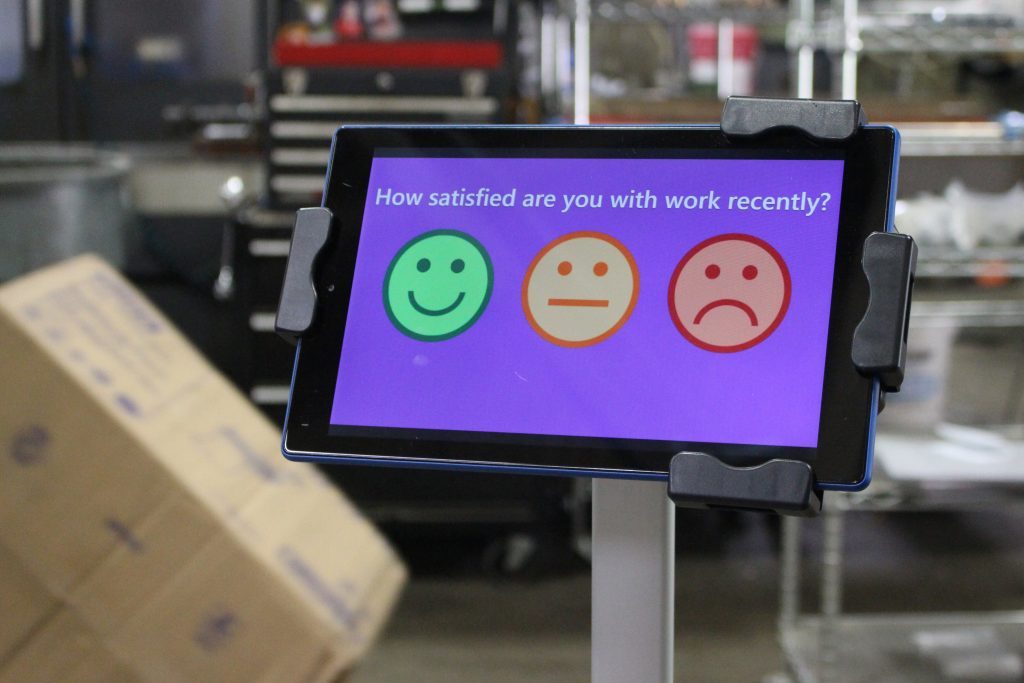 The magic happens behind the scenes.
You can't get the big picture in a vacuum. We give you the ability to compare data in three different ways:
By geography within your organization
Over time in your facility / organization
Against competitors in your geography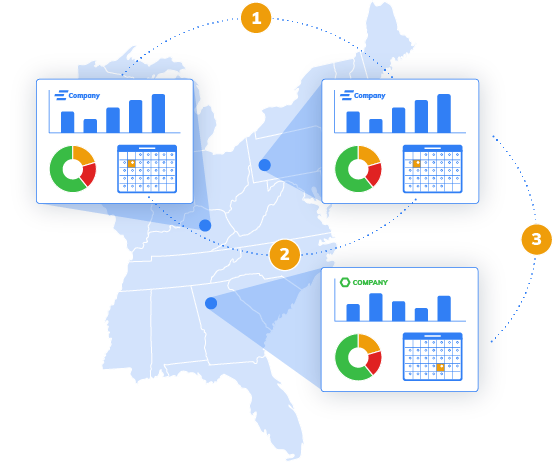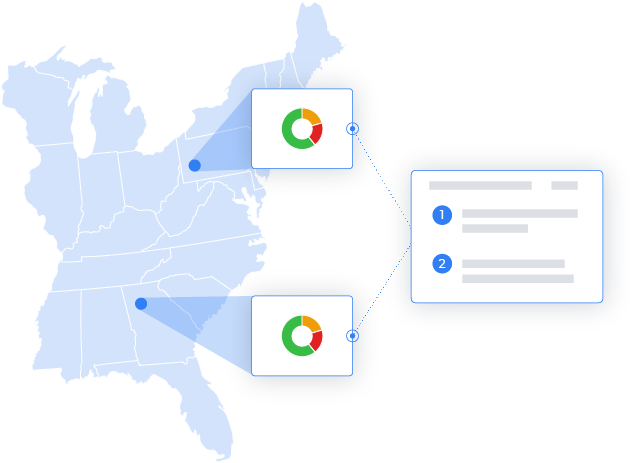 Why do some sites have higher engagement, satisfaction, and retention than others? We compare your facilities against one another in real time so that you can tell which ones are doing great and which might be falling behind.
Are workforce conditions getting better or worse as time goes on? Are there seasonal changes in worker retention? We provide data that gives you seasonally-adjusted insights.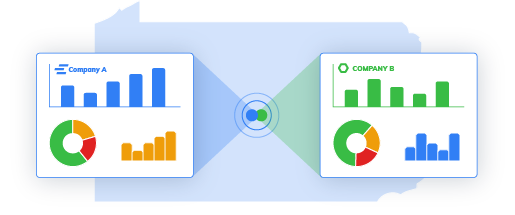 Is your site doing better or worse than the average site in your market? We can compare your facilities against aggregated facilities in its region. Because data.
It's part of giving you a purely objective view of how your workforce is faring.
One system, many applications
In addition to collecting data in real time, use the Qlicket Megaphone™ to post poll results and other announcements. Keep employees in the loop proactively so they know what to expect.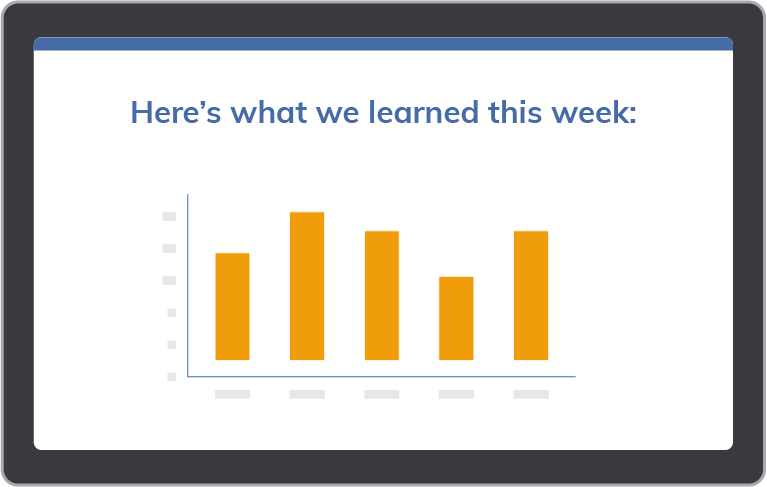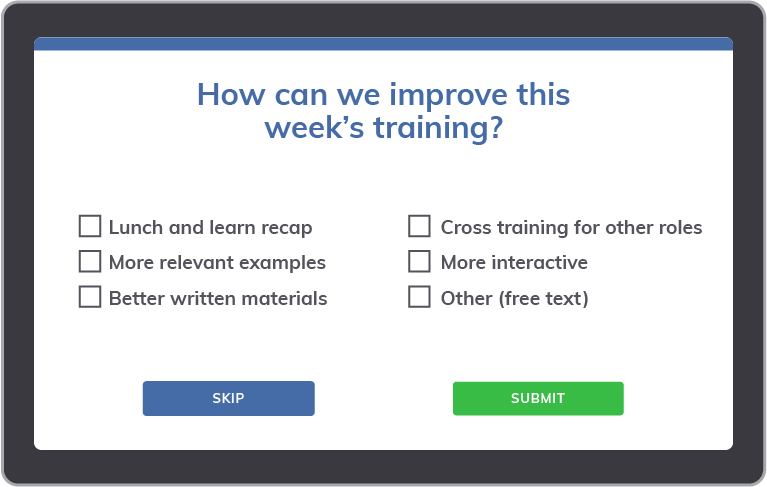 How can we improve this week's training? Should we have a blood drive next month?
Make decisions with employee buy-in and they'll know that you're on the same team.
Three Steps to Actionable Insight
Qlicket's unique iterative approach means you're always ready to improve.
Build trust through a completely anonymous and voluntary interaction.
One or two questions at a time that take less than 10 seconds to answer.
Employees know the results so nobody is ever in the dark.
Every quarter, you get a fresh take on what's happening.
Ready to measure, engage, and retain?
Click below to set up a quick one-on-one demo. Find out if you're ready to get started.