Conquer high turnover.
Boost your bottom line.
Qlicket is the only platform that diagnoses the drivers of avoidable employee turnover and gets employees bought in to the best solutions to reduce it.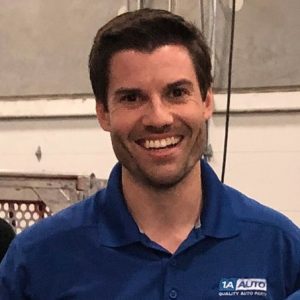 "The Qlicket Megaphone™ solution has created a level of engagement with our warehouse staff that we couldn't have found otherwise. The system was simple to implement, and an increase in employee retention has reduced considerable costs associated with hiring, training, and lost productivity."
Andy Baych | FORMER General Manager at 1a Auto (Now at American Eagle)
Empowerment leads to engagement
Qlicket helps large enterprises reduce turnover by giving workers a voice.
Employees are more connected to decision makers when they are part of the process.
Unlike most platforms, Qlicket's two-way communications lead to more employee interactions.
Want to deep-dive on challenges specific to each facility? We've got you covered.
Receive useful insights on how to keep staff committed to your organization.
Kiosks are embedded into workflows, placed near time clocks, break rooms, and other busy areas.
Ready to measure, engage, and retain?
Click below to set up a quick one-on-one demo. Find out if you're ready to get started.
Stop losing your employees.
Companies spend billions each year to replace hourly workers. While turnover has previously been written off as an assumed cost of doing business, companies are starting to realize that negative effects stretch beyond human resources. Continuous feedback systems with frontline workers not only create cost savings, but result in better products and services.
... to replace an hourly
worker.
... of turnover has nothing to do with wages.
... employee retention through actionable insights.
Productivity, profits, peace of mind.
We'll help you understand your workers' pain points, sentiments, and motivations. Bridging the communication gap results in higher retention, safety, and productivity.
Interested in cutting churn?
We discuss how to calculate employee turnover, understand its causes, and implement solutions.