The Forum, which took place in Washington, D.C. brought together government and cultural leaders, economic experts and members of the business community for a series of lively and engaging discussions on the way Indian cultures can pave the way for increased engagement and economic opportunities between the United States and India.
Featured speakers included:
His Excellency Navtej Sarna
Ambassador of India for the United States
Member and Chairman of the Parliamentary Standing Committee on External Affairs at the Parliament of India
Former Foreign Minister and Undersecretary to the United Nations
Twitter heavyweight (Dr Tharoor is India's second most-followed politician on after Prime Minister Modi – read more)
Filmmaker and Actor, whose work includes memorable characters on American TV shows such as The Office, Arrested Development and Bones
Vaidya also played 'Chatur Ramalingam' in the biggest Indian box-office success of all time, 3 Idiots
The Forum kicked off with a panel on the state of bilateral relations – topical given the current scrutiny on the Indian tech sector.
This was followed by a discussion on the ways cultural and educational exchanges can forge a closer connection between the two countries.
Dr. Mahasvesta Barua, Director of the Study Abroad to India program at the University of Delaware described how many of her students sought to maintain a connection to India after their study abroad experience, either through their employment or their personal life.
Mandar Apte, former manager of Shell's Gamechanger program on social innovation described his experience filming 'From India With Love' – a powerful documentary aimed at reinvigorating of practices if nonviolence (advocated by leaders such as Martin Luther King and Mahatma Gandhi) in America.
Vivek participated in the 'Demographic Dividend' panel, designed to explore the ways businesses can tap into India's increasingly youthful workforce. Of India's 1.3 billion inhabitants, over 800 million are under the age of 35, creating a host of exciting opportunities.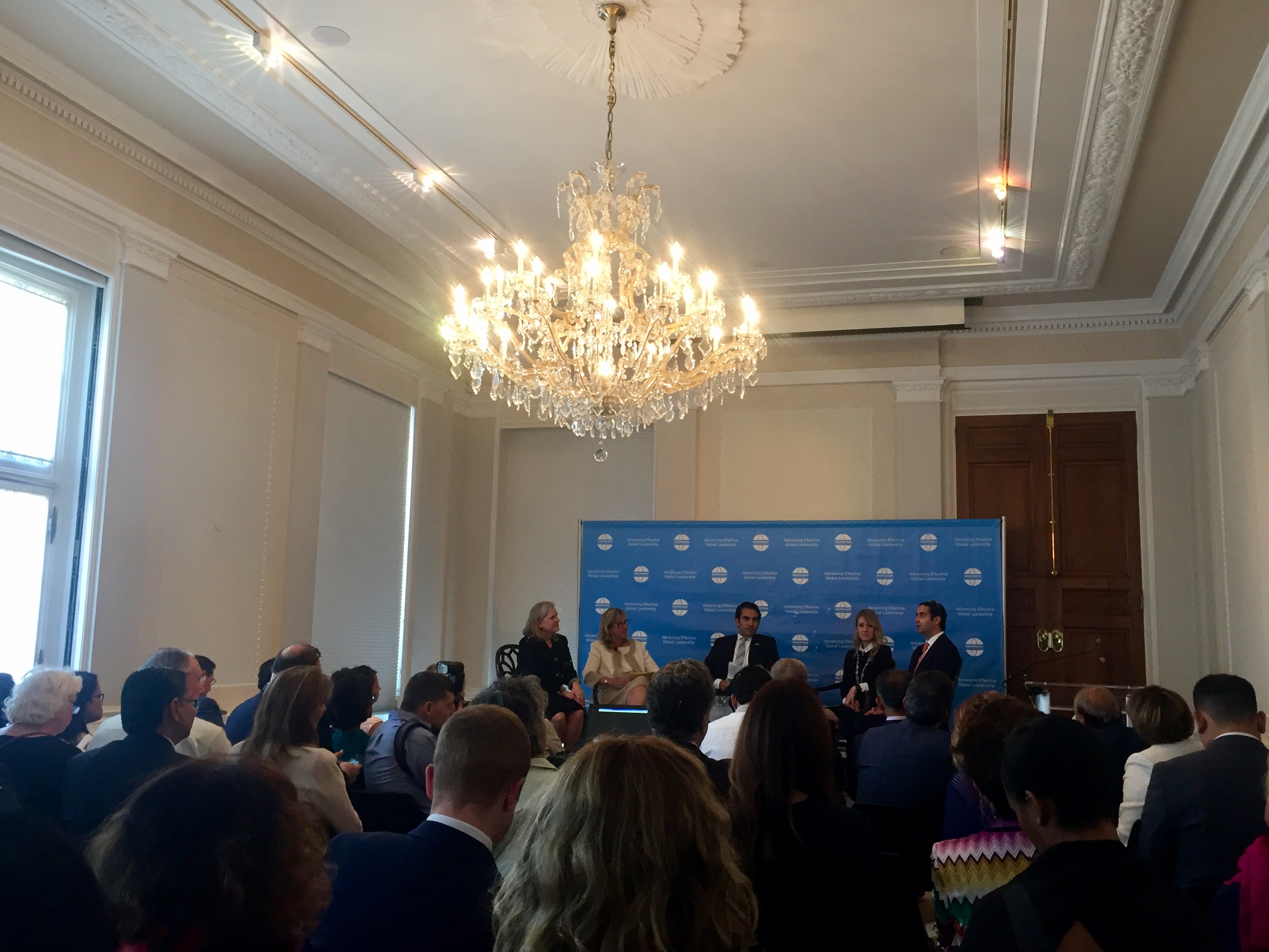 Vivek on 'The convergence of innovation, expanding workforces and opportunity' panel with representatives of Mastercard, Caterpillar, Meridian International & the U.S. Dept. of Commerce.
Vivek gave detailed insight into Qlicket's operations. Qlicket was founded in India. Our support and engineering teams operate out of our office in New Delhi. They are young, driven and hardworking, and give us the manpower and competitive edge we need to be able to serve smaller customers in the US effectively.  Click here to watch Vivek's panel.
Dr. Tharoor ended the event with a compelling speech on India's 'soft power' – defined as the ability of a country to attract others because of its culture, its political values and foreign policies. He provided numerous anecdotes highlighting the influence of Indian culture and traditions around the world.
Apparently, China, Egypt, Nigeria and Malaysia love Bollywood movies. Poland does too. Did you know that the Polish Tourism Organization has been trying to bring in Indian movie producers to shoot in Poland and offers financial incentives?! Read more.
Click here to watch Dr. Tharoor's TED talk.
It was an honor to participate in the Forum.
We would like to thank Puru Trivedi, Frank Justice and the staff at Meridian International for an excellent event and we hope you enjoy our pics!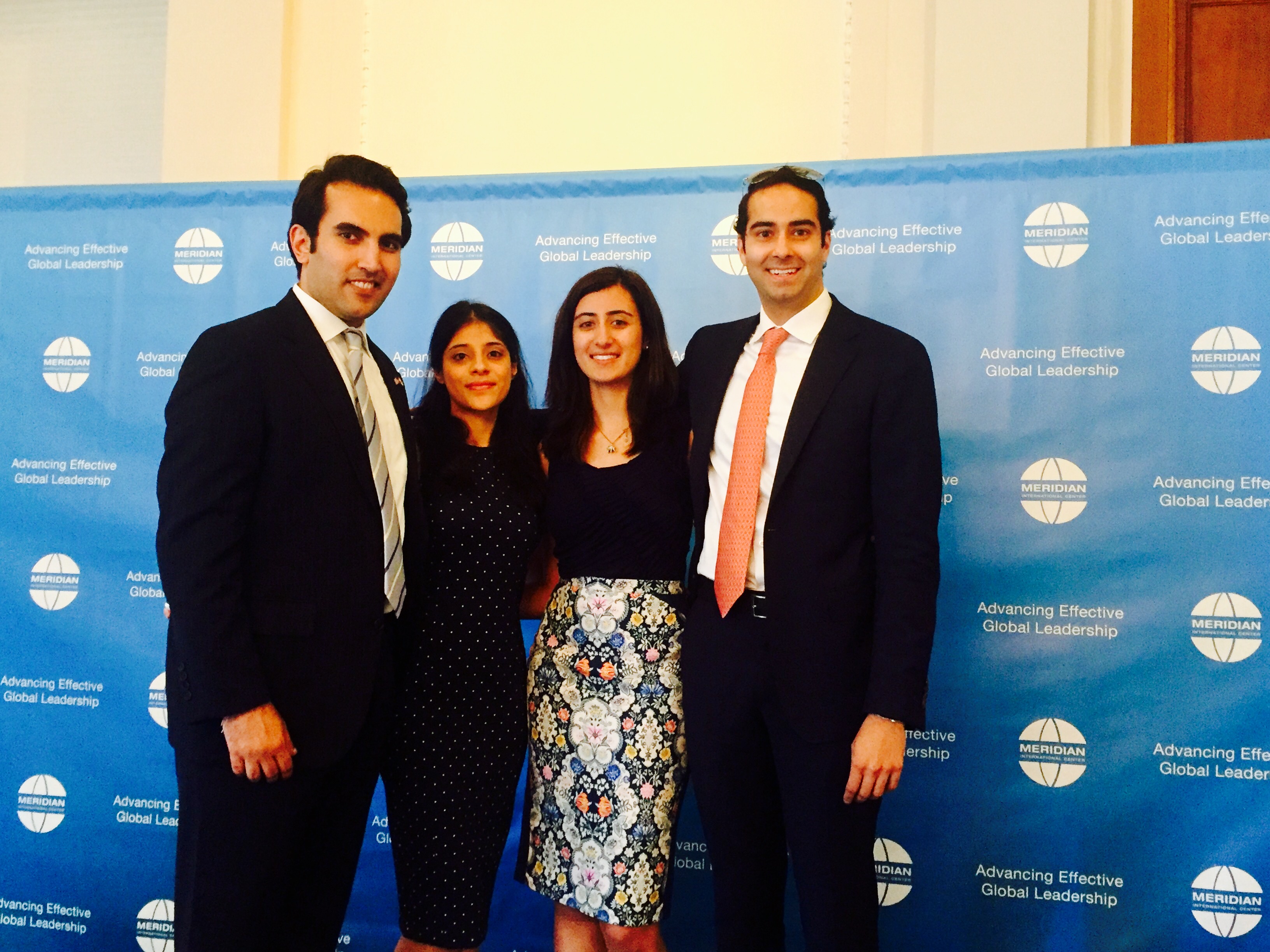 Puru Trivedi, Director of Corporate Relations at Meridian International, Kriti Doval, Project Manager at Federation of Indian Chambers of Commerce & Industry (FICCI), Anu at Qlicket, Vivek at Qlicket.
An honor to meet Dr. Shashi Tharoor!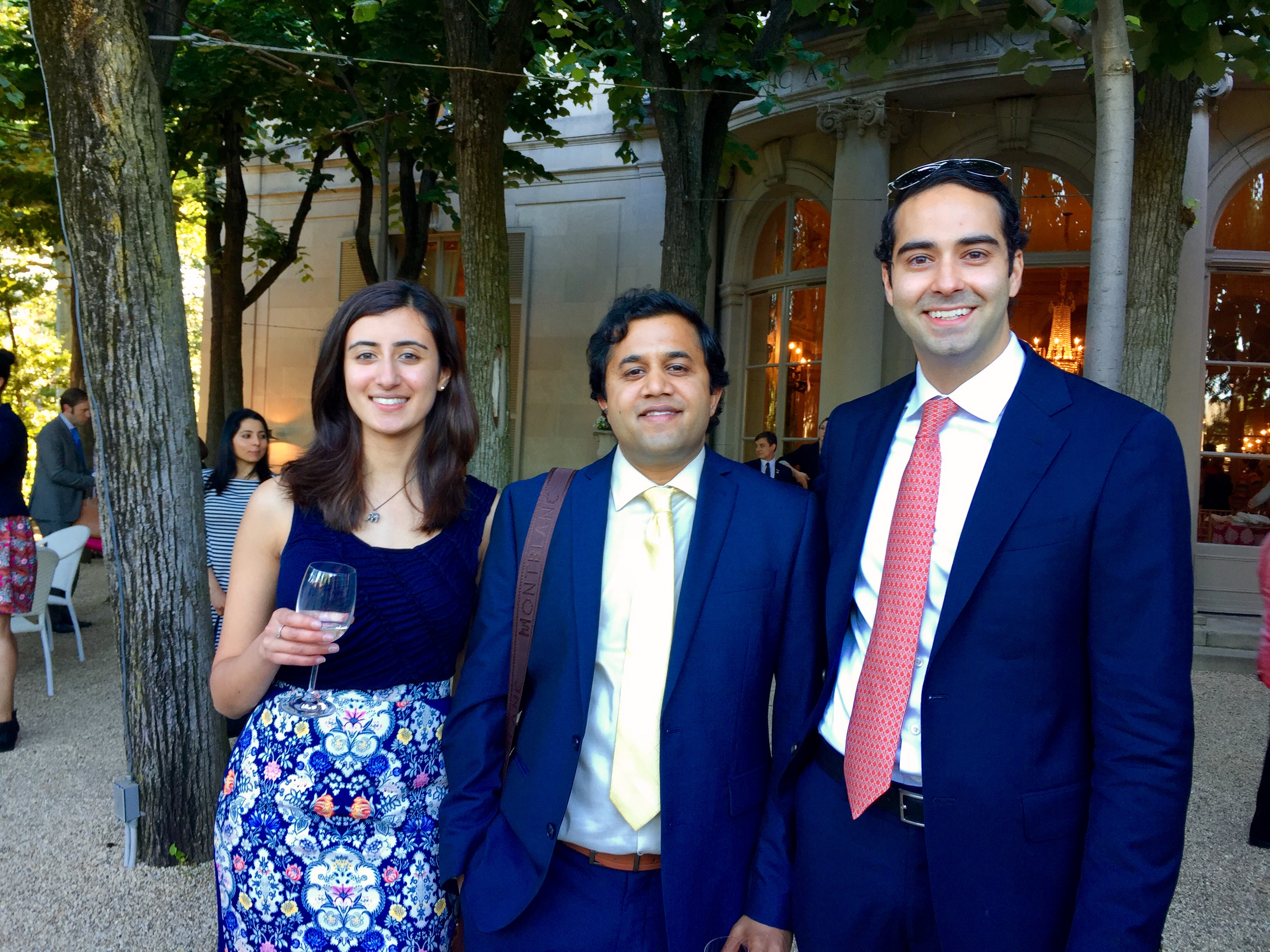 So great to meet Omi Vaidya!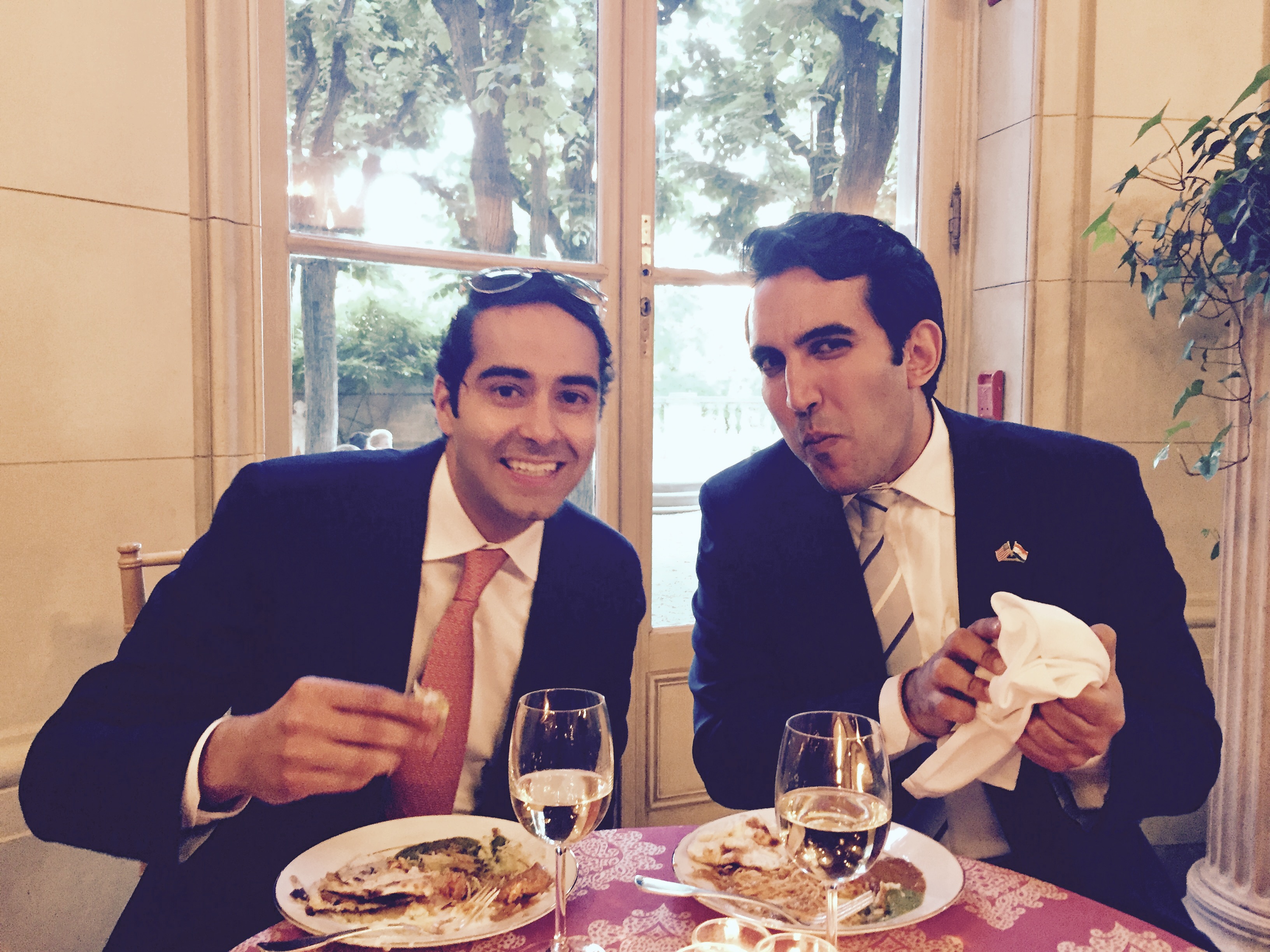 Vivek and Puru enjoying the post-event cuisine!
Here's the full recap along with pictures from the event.